Group companies
InnovatesApp
Augmented Creativity: from vision to value, without compromise. 
innovatesapp
We are specialists in end-to-end solutions for the adoption of applications and technologies offered by the SAP Intelligent Enterprise suite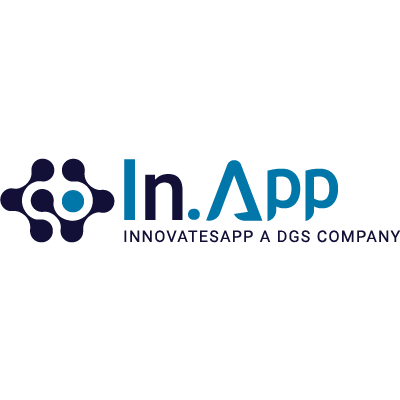 InnovatesApp, a DGS group company based in Rome, is a leading SAP partner for specialist consulting services, as well as an "SAP Gold Partner" for the resale of software licenses and subscriptions.
We are a consulting company 100% focused on transforming customers' businesses through the implementation of the most innovative applications and technologies that make up the SAP Intelligent Enterprise framework.
To the main market segments (Public Sector, Manufacturing, Financial Services, Energy & Utility, Transportation, Telco & Media, Retail) we offer consulting, implementation and application migration services, supporting customers in the digital transformation of their processes and in the management of infrastructure, data and analytics.
The ability to understand the business vision and to place it in the technological application context, identifying the best tools and methods to realise it, is at the basis of our adoption strategy for each new technology aimed at obtaining maximum value from its introduction.
We invest in the up-skilling of our resources and co-innovation with our customers, seeing them as determining factors of our success, as well as the only possible way in the pursuit of healthy and sustainable growth.
Our working environment is fluid and dynamic, flexible and specifically tailored to the needs of our people, for whom we organise training academies several times a year, in cooperation with SAP, to strengthen and develop their technical skills.
Find out what we do
SAP Intelligent Enterprise
Human Experience
Information Capital
Operation Excellence