Tow 80
We are the first company in Italy to accompany customers on their Digital Transformation journey with the ServiceNow platform.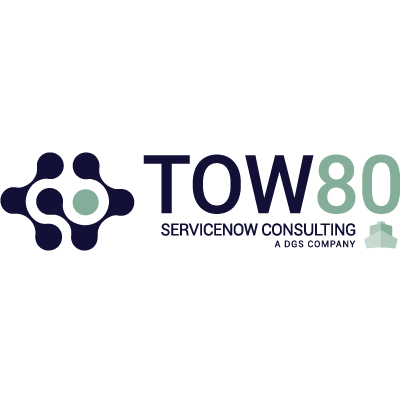 Tow 80, a company of the DGS group based in Milan, is the first company in Italy exclusively dedicated to the ServiceNow platform, awarded in 2020 by ServiceNow as Global Partner of the year and EMEA Partner of the year.
We offer consulting, implementation, support and training services on the "Now Platform" to major market segments, such as: Public Sector, Health, Manufacturing, Financial Services, Energy & Utility, as well as Retail, Telco, Fashion & Luxury, Education. From qualification or identification of the business problem to its resolution, including customer support and training, we cover the entire project spectrum.
Like the towboat, a solid and powerful boat, capable of towing large and heavy ships and taking them in a precise direction, we are the partner of excellence for all those medium-sized or large companies that need to be accompanied towards Workflow Digitisation, as part of a broader digital transformation process.
Thanks to ServiceNow and to the specific technological and functional background of our professionals, we integrate in automatic processes all the technological systems and workflows existing in the company, with specific reference to the IT (IT Service Management, IT Operations Management, IT Asset Management, Portfolio Management, DevOps, Security, Risk Management, Telco & Network Performance Management), Employee (Service Delivery for HR, Legal, Workplace and Safe Worplace Suite) and Customer Management (Customer Service & Field Service Mgmt, Connected Operatios, Financial Services Operations, Telco Service Management) departments.
Overview
4.4/5
Customer Satisfaction (CSAT)
---
Find out what we do
ServiceNow