DGS in cerca di giovani talenti al Virtual Job Meeting STEM GIRLS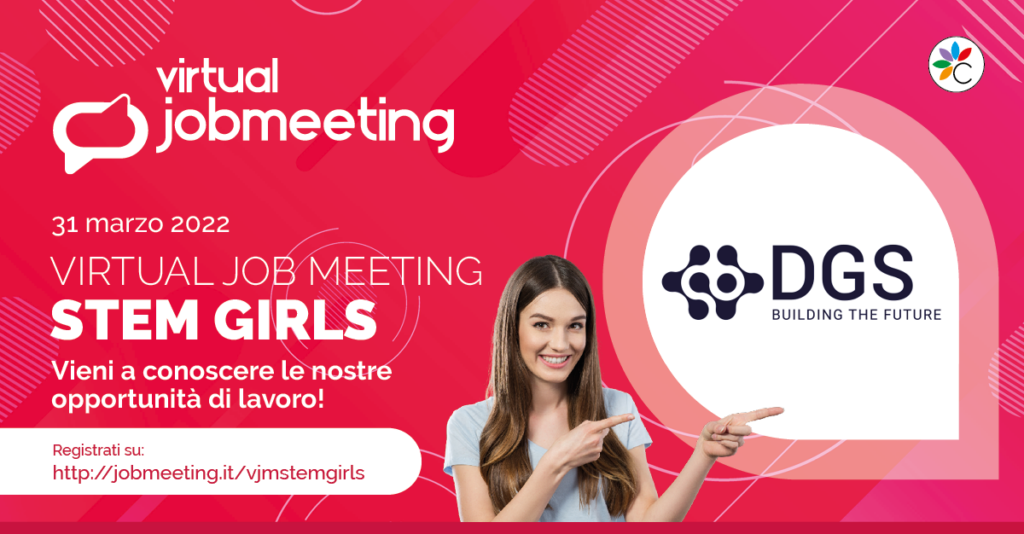 DGS prende parte anche quest'anno al Virtual Job Meeting STEM GIRLS di Cesop, che si terrà online il 31 Marzo dalle 9:30 alle 16:30.
Sarà l'occasione giusta per tutte le giovani laureate e neo-laureate in materie STEM (Scienza, Tecnologia, Ingegneria, e Matematica) per chattare con il talent team DGS, scoprire tutte le nostre opportunità di lavoro e carriera, inviarci il proprio CV e candidarsi alle nostre posizioni aperte.
WHY STAY IN THE CROWD WHEN YOU CAN BE THE DIFFERENCE? TALENT IS GENDERLESS.